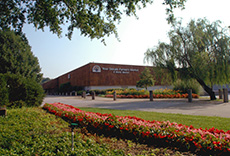 Your Dekalb Farmers Market
3000 East Ponce De Leon Ave
Decatur, Georgia 30030
At the intersection of East Ponce De Leon Ave. and Laredo Drive, 2 miles inside of I-285 off of Exit #40 (East Ponce De Leon)
Hours :
Store: 9am - 9pm Daily
Business Sevices: 8am - 5pm
Location / Click Google Map
Closed :
Thanksgiving Day
Christmas Day
WE DO NOT ACCEPT CREDIT CARDS - ONLY DEBIT CARDS, EBT, CHECKS & CASH ARE ACCEPTED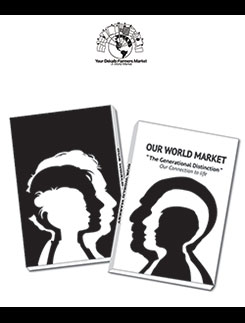 This book is dedicated to you,
our customers.
www.ourworldmarket.com
Paperback Books are available at
YDFM information desks.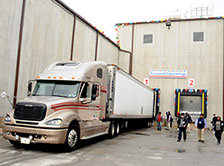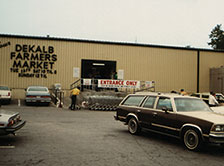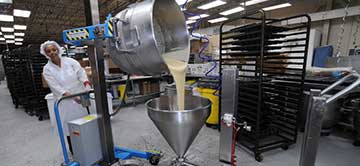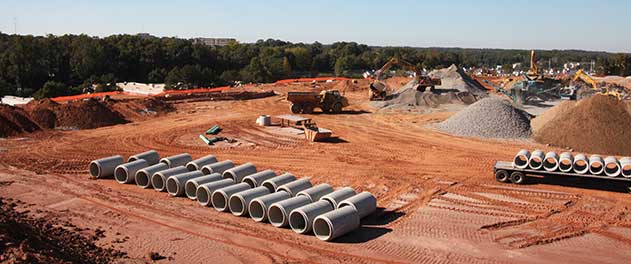 The Dekalb Farmers Market began on June 2nd, 1977 as a small 7,500 sq. ft. produce stand in Decatur, Georgia. Since that beginning, we have grown into a true world market. The original founder and owner of the market, Robert Blazer, is still in charge of operations along with his wife, Barbara and son, Daniel.
Our reputation in the industry is as a pioneer in fresh food distribution to the consumer. We are very unique in receiving direct global shipments of fresh food without costly warehousing and distribution delays. We believe we provide the highest quality, lowest cost, and largest variety of fresh food products currently available.
We thank you for your support which allows us to continually improve this world market for you, our customers.
What you see when you shop at Your Dekalb Farmers Market is the result of a lot of hard work that goes on behind the scenes to ensure that you have quality fresh food at the lowest cost available seven days a week.
About one half of our facility and half of our employees are working behind the scenes, striving to provide our selling floor with the highest quality products possible. We operate 7 days a week, 24 hours a day to make our market work for you.
Our business services department which caters to restaurateurs, caterers, wholesale food purveyors, and other retail stores opens at 8am and our retail market opens at 9am every day. We close at 9pm. This schedule requires three shifts of employees overlapping during our busiest times.
View "Our World Market" Book Videos
Free "Our World Market" Book Download or Purchase Hard Copy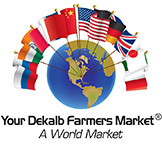 THE OLD DEKALB FARMERS MARKET
FIRST TRUCK AT OUR SHIPPING FACILITY
SITE OF THE FUTURE DEKALB FARMERS MARKET
THERE ARE 184 FLAGS DISPLAYED
ABOVE THE MARKET