Your Dekalb Farmers Market
3000 East Ponce De Leon Ave
Decatur, Georgia 30030
At the intersection of East Ponce De Leon Ave. and Laredo Drive, 2 miles inside of I-285 off of Exit #40 (East Ponce De Leon)
Hours :
Store: 9am - 9pm Daily
Business Sevices: 8am - 5pm
Location / Click Google Map
Closed :
Thanksgiving Day
Christmas Day
WE DO NOT ACCEPT CREDIT CARDS - ONLY DEBIT CARDS, EBT, CHECKS & CASH ARE ACCEPTED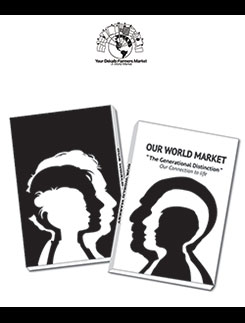 This book is dedicated to you,
our customers.
www.ourworldmarket.com
Paperback Books are available at
YDFM information desks.
We only use our best meats from the meat department, finest cheeses and freshest produce to make our heat and serve meals.
Did you know....
Our own fresh pastas, made with
no preservatives from organic and sprouted wheat flours and cage free eggs cook in a matter of minutes?
Remember to try our sauce!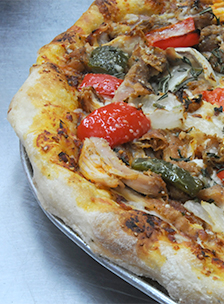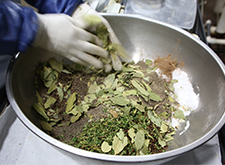 And our own line of foods makes it easy for you to have easy, wholesome and nutritious meals when you are pressed for time. We've done all the work for you! Heat and serve meals such as our Jumbo Stuffed Pasta shells with mild Italian Pork Sausage, Macaroni and Cheese, Fresh Beef Lasagna, or Quiche varieties are so convenient for active people on the go.
Our fresh pastas and sauces also make meal planning a breeze, and you can make your own pizza with our sauce and pizza dough or pick up one that is ready to heat.
These items are made fresh each day here in the market and compliment our freshly made salads, fully cooked smoked turkey and buffalo wings, smoked and roasted beef pastrami or corned beef and turkey deli meats.
There is even smoked Alaskan salmon from our own smokehouse. We also offer several delicious varieties of chicken, lamb, pork and turkey sausages that you can enjoy for breakfast or on the grill.
In addition to these convenient entrees and side dishes,
we have an entire section devoted to desserts! You can select from a variety whole or half cakes, your favorite pie, brownies, and tiramisu, all made from organic flours, organic butter, whole grains, cage free eggs and other natural ingredients. We never use preservatives or artificial flavors, colors or ingredients. Inquire at the information center or deli for custom birthday cakes and party trays
for your special occasions.
We make over fifty types of fresh pastas, spaghettis, linguinis, raviolis, shells, lasagnas and dried pastas. We make plain, whole wheat, herbed, and spinach options for your favorite dishes. But what's the difference between fresh and dry pasta? Well, they are made with different flours. Usually, our fresh pastas are made with eggs, semolina or whole wheat flours, and a bit more water than dried. They take half the cooking time as dried and are best with light sauces and vegetables or seafoods. The dry pastas work very well in heavier dishes such as soups and stews, or with beef and pork. Dried pastas have a much longer shelf life, of course and may be stored up to a year, while our fresh pastas must be used immediately or frozen. Since we don't use any artificial ingredients or preservatives, they are a healthy option for your family.

Our Food preparation starts with the freshest ingredients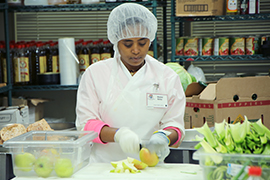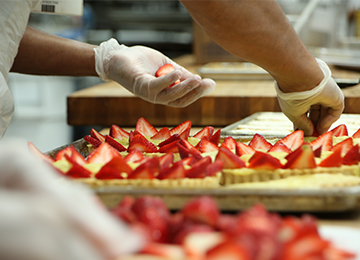 Fresh Herbs are key
to great flavor