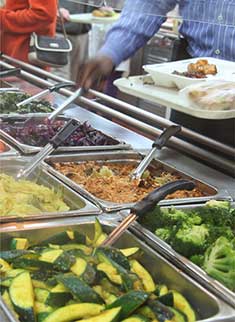 Your Dekalb Farmers Market
3000 East Ponce De Leon Ave
Decatur, Georgia 30030
At the intersection of East Ponce De Leon Ave. and Laredo Drive, 2 miles inside of I-285 off of Exit #40 (East Ponce De Leon)
Hours :
Store: 9am - 9pm Daily
Business Sevices: 8am - 5pm
Location / Click Google Map
Closed :
Thanksgiving Day
Christmas Day
WE DO NOT ACCEPT CREDIT CARDS - ONLY DEBIT CARDS, EBT, CHECKS & CASH ARE ACCEPTED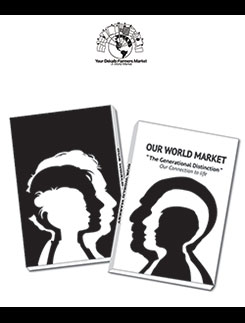 This book is dedicated to you,
our customers.
www.ourworldmarket.com
Paperback Books are available at
YDFM information desks.
Studies prove TURMERIC to be as effective as some potent medications
The orange colored spice that is commonly used in Indian cuisine, especially curries has been long known by the Chinese and Indian cultures as a medicinal herb and remedy for many ailments due to it's anti-inflammatory and anti oxidant components. Turmeric which contains 'curcurmin', the active natural ingredient, provides many health benefits which rival modern drug treatments.
In a study published in Biochemical Pharmacology (September 2005) "Curcumin acts against transcription factors, which are like a master switch," said lead researcher, Bharat Aggarwal. "Transcription factors regulate all the genes needed for tumors to form. When we turn them off, we shut down some genes that are involved in the growth and invasion of cancer cells."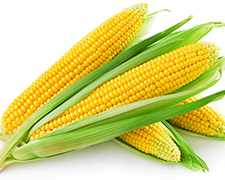 GMO or NonGMO?
It's important to note that many European countries have led the way in labeling genetically modified foods or completely banning them. More education is needed to clear up confusion about the use of GMO's, how they are developed and effects on the environment, food supply and human health.
Currently, most corn is genetically modified to resist disease, insects and weeds. Controversy exists because it is unknown what the long term health effects may be to humans. We support legislation creating a national food labeling standard for genetically modified organisms. Labeling will allow consumers to make more informed food choices.
Our commitment then as it is now is to provide you with the freshest, highest quality produce at the lowest possible cost every day of the week. This is possible because we bring our produce into the market several times a week directly from our producers!
We arrange our own transportation so we can receive the product on time. Our system for handling produce insures you are taking home the freshest product possible. We support sustainable methods by our growers and our organic selection far surpasses most markets regionally.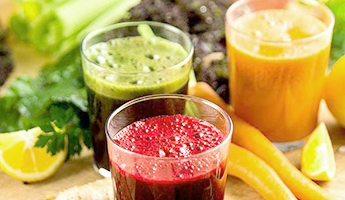 What About Organics?
For most fresh food consumers, organic produce means
non-chemically treated, non-use of unapproved pesticides, fresh or minimally processed food. The implication is that organic produce is somewhat safer than conventionally grown foods and more nutritious. This may be true, however
ORGANIC Standards vary in each country and a savvy customer should do their own research into the standards where their foods originate. USDA (United States Department of Agriculture) requires strict adherence to their definition of ORGANIC products with the USDA label. Farmers may grow their foods organically, but not be USDA certified, even though the quality and processing is comparable. All of our organic produce has been certified organic by the standards set forth by the USDA and country of origin. You can be assured of the quality of these items and even our conventional produce, which is continually checked for quality.
Fresh Featured Produce:
Fresh Barhi Dates
Organic Mushrooms
Organic Blueberries
Organic Hass Avocadoes
Georgia Apple Cider
Bartlett Pears
Seedless Watermelon
We carry more than 450 varieties of
organic and conventional fruits and
vegetables which come to us from all over the world.
Did You Know...
Your Dekalb Farmers Market grows its own bananas and plantains?
The heart of the market is our Produce Department.
This is where it all began on June 2, 1977.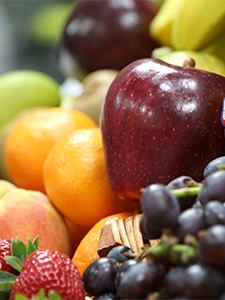 Mango more Effective than Supplements for Digestion
Organic Ginger-Ancient Cure-All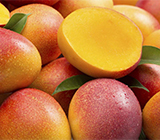 A new study by Molecular Nutrition and Food Research from Texas A & M University found that mango, which contains a combination of polyphenols and fiber, was more effective than an equivalent amount of fiber powder in relieving constipation. Mangos "offer an advantage over fiber supplements because of the bioactive polyphenols

contained in mangos," reducing markers of intestinal inflammation, which laxatives and supplements may not address. One cup of the superfruit contains 100 calories, 100% of daily vitamin C, 35% of daily vitamin A, 12% of daily fiber as well as delicious flavor.
Ginger, a root prized around the world for it's medicinal qualities promotes digestive health, boosts the immune system, aids in preventing cancer and heart disease, is anti-inflammatory. Studies show that ginger may act as a barrier to prostaglandins that induce headache, fever, and cramps. It is a great source of iron, fiber manganese and Vitamin E.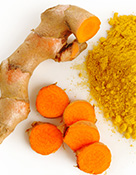 See why the most nutritious juice is Cold Pressed
Our Cold Pressed fruit and vegetable juices are some of the most nutritious, providing vitamins and minerals that may be lost by commonly used centrifugal juice extractors. Cold Press juicers extract juice by first crushing and then pressing fruit and vegetables for the highest juice yield. Because they don't produce as much heat, they keep more of the fresh ingredients' nutrients intact.
We make several varieties of vegetable juices which combine fresh ingredients from our produce department, such as organic kale, organic beets and carrots, ginger, pineapple, fuji organic granny smith apples,organic d'anjou pears, celery and alfalfa sprouts for improved immune support, antioxidants and healthy weight. Our other juices include, organic apple juice, carrot juice, pineapple juice, coconut juice, tangerine juice, grapefruit juice, organic and conventional orange juices and tangerine juice in 8 ounce, pints, and quarts.