Over 450 varieties
of LIVE SEAFOOD
and FRESH SHELLFISH
arrive weekly
What is affecting the price of Snow Crab?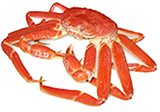 "Lochlander Salmon enjoy a high marine content diet with no GMOs, hormones, steroids or
chemical colorants in their feed"
Snow Crab season has seen a reduction of available crab. Alaskan and
Canadian snow crab fisheries have seen a marked decrease in population
and mature male crabs.
Scientific surveys of crab fishing regions indicate that the over abundance of female crabs could
be the result of warming temperatures which makes the environment less hospitable to crab populations, reducing productivity, smaller stock sizes and fewer males.
"2016 was one of the hottest on record for water temperature," explained Ruth Christiansen, science advisor to the Alaska Bering Sea Crabbers Association. Declining crab populations have been used to determine appropriate fishing levels and is a cause for concern by Alaskan and Canadian fisheries and regulatory agencies. New fishing guidelines are expected to address fishing quotas and shortfalls.
Your Dekalb Farmers Market
3000 East Ponce De Leon Ave
Decatur, Georgia 30030
At the intersection of East Ponce De Leon Ave. and Laredo Drive, 2 miles inside of I-285 off of Exit #40 (East Ponce De Leon)
Hours :
Store: 9am - 9pm Daily
Business Sevices: 8am - 5pm
Location / Click Google Map
Closed :
Thanksgiving Day
Christmas Day
WE DO NOT ACCEPT CREDIT CARDS - ONLY DEBIT CARDS, EBT, CHECKS & CASH ARE ACCEPTED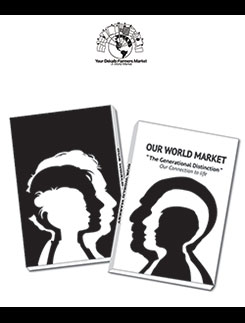 This book is dedicated to you,
our customers.
www.ourworldmarket.com
Paperback Books are available at
YDFM information desks.
Fresh & Wild Caught Seafood
Yellowfin Tuna Costa Rica
Halibut from Boston
Red Snapper from Trinidad
PEI Mussels from Canada
Conch Meat from the Bahamas
Scottish Salmon
Wild Caught Shrimp form Georgia
Frozen Alligator Meat from Louisiana
Frozen Snow Crab Clusters
Live Maine Lobster
Live Catfish from Alabama
Live Blue Crab
Live Dungeness Crab
We have the Freshest Catch!
Live Maine lobster, Live Dungeness crab,Live Blue crab, and many wild caught varieties of freshwater &
saltwater clams.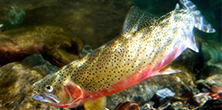 Over 450 varieties
of LIVE SEAFOOD
and FRESH SHELLFISH
arrive weekly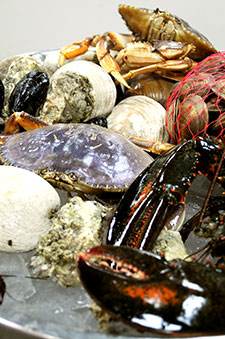 The Seafood department has a tremendous variety of the freshest fish from all over the world.
There are over 450 varieties of whole fish, fillets, and shellfish with live seafood including Maine lobster, dungeness crab from Oregon, and live catfish from Tennessee and Alabama. Wild caught fish arrive weekly from seas as far away as Greece and New Zealand.
Customers can have their whole fish cleaned and filleted while you wait.
When visiting, you'll be amazed at the variety, quality and value which our extensive seafood market provides. Seeing our live fish swimming in the tanks or picking out your own blue crabs is exciting for the whole family.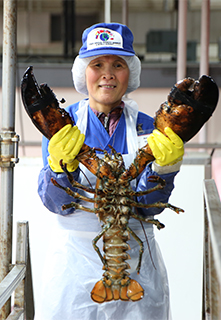 Lochlander Salmon is Scotland's number one food export and it is the first non-French food to be awarded the Label Rouge quality mark from the French Government. Best practices in farming and the pure waters found only in the freshwaters and lochs of Hebrides results in a fresh salmon has a natural rosy pink color, firmer texture and delicious taste free from antibiotics.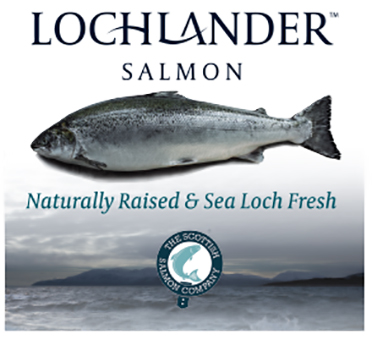 In the remote western Highlands & Islands of Scotland time seems to move more slowly. We can't put a clock on nature, which is why we allow our naturally raised premium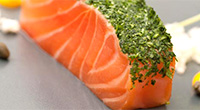 Lochlander Scottish Salmon approximately three years to grow lean and strong.  Lochlander Salmon are nurtured by our dedicated Scottish Salmon Masters, unrivalled in their passion for fish care giving our customers Scottish Salmon you can be Proud of.
The Federation of Chefs Scotland gave the Salmon an unequivocal "stamp of approval" for its outstanding quality, sea fresh taste, firmness and handling attributes. At a recent product evaluation session held in Scotland's world famous Gleneagles Hotel, the representatives of The Federation were fulsome in their praise.